Tevya Ware
CFO, Operation Underground Railroad
Ware Animal Products
Utah
Tevya is the mother of four children and lives on 20 acres in Southern Utah, where they raise about 50 head of sheep. She is the Founder and President of Ware Animal Products, a consulting business she created with her husband, Richard Ware. After Rich received his PhD in Animal Science, she put her education on hold to be a full-time mother. In 2013, Rich was diagnosed with a rare form of leukemia, at which time Tevya re-entered the workforce to cover the growing medical bills and to take care of her family. They fought cancer for two years and enjoyed three remissions; but unfortunately, Tevya lost her best friend and sweetheart in 2015.
Tevya earned a Bachelor of Science degree with an emphasis in chemistry and animal science and a Master's in public administration. She is first author on a malic acid study published in the Journal of Animal Science. This research was funded by the University of California Davis and Brigham Young University. She is a partner and active Board Member of Natural Biologics, a natural livestock feed supplement company.
Tevya is currently the Chief Financial Officer of Operation Underground Railroad (O.U.R.). During her five years with this nonprofit, they have added three subsidiaries and have increased revenue from $990,000 in 2013 to $17,000,000 in 2019. They have rescued over 3,100 victims of child sex trafficking, assisted in the arrests of 1,742 traffickers, and have completed 842 rescue operations. O.U.R. operates in over 24 countries and 25 states in the U.S. Tevya oversees their offices in Thailand, Haiti, and the U.S., as well as all foreign and domestic partnerships. She enjoys horseback riding with her girls and playing music together with her children in the evenings on the piano, violin, cello, and so on. Her life is focused by her faith in a loving God and her devotion to her family.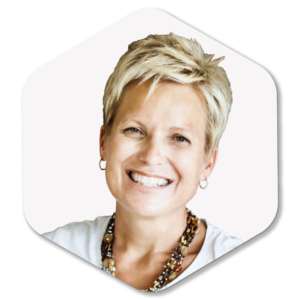 John Mitchell
Former owner I.L. Richer Feed Company,
Director: NBT Bankcorp, Preferred Mutual Insurance Co
& Delaware Otesego Corporation
New York
In 1881, Irving L. Richer purchased a flour business in New Berlin NY and with it began the 127-year history of the I.L. Richer Company. John Mitchell, the great grandson of Mr. Richer, was the fourth generation to lead the company until 2008 when the business was sold to Blue Seal Feeds, Inc.
Mr. Mitchell began in the feed business as a youth working summers in various jobs in the store and mills. He graduated from Cornell University in 1973 with a B.S. in finance from the hotel school. After a brief career in the hospitality industry he joined the family business fulltime in 1974. He became President of the I.L. Richer Company in 1979 and over the next 30 years oversaw the growth of Richer Feeds through acquisitions, consolidations and investment in its facilities and employees. At the time of the sale of the business the company served over 1000 farms in its market area in Central, Eastern and Northern New York. During that time, John also served as President of the Northeast Ag and Feed Alliance, receiving their Distinguished Service Award in 2015. He has also served as the Chair of the Morrisville College Foundation and the Chenango County Chamber of Commerce and as a Director of New York State FarmNet. John currently serves on the Board of Directors of NBT Bankcorp, chairing their Compensation and Benefits Committee; and as a Director of the Preferred Mutual Insurance Company and the Delaware Otsego Corporation.
Mr. Mitchell resides in Ithaca, NY with his wife, Cheryl. Winters will find him skiing in UT or WY with his children and grandchildren.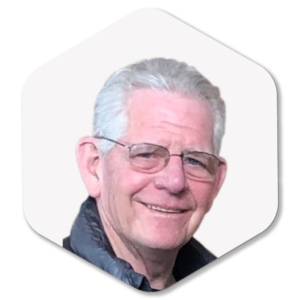 Dr. Joshua A. Jackman
Assistant Professor
Sungkyunwan University
South Korea
Professor Joshua A. Jackman is an Assistant Professor in the School of Chemical Engineering at Sungkyunkwan University (SKKU) in South Korea. He leads the Translational Nanobioscience lab, which is focused on characterizing the interactions of biomacromolecules and nanomaterials with biological systems and translating scientific insights into engineered solutions to address outstanding needs in medicine, biotechnology, and agriculture. Dr. Jackman has published over 100 papers in top scientific journals, and filed 8 patents, several of which have been licensed commercially. His research on the development of brain-penetrating antiviral peptides was featured in international media and led to successful technology transfer to a biopharmaceutical company. Professor Jackman has also been active in exploring the membrane biophysics and anti-infective properties of medium-chain fatty acids and monoglycerides as agricultural feed additives. Before starting his faculty career at SKKU, Prof. Jackman was a Postdoctoral Scholar in the Division of Gastroenterology and Hepatology at the Stanford University School of Medicine. He earned his B.S. degree summa cum laude in Chemistry from the University of Florida and his Ph.D. degree in Materials Science and Engineering from Nanyang Technological University in Singapore.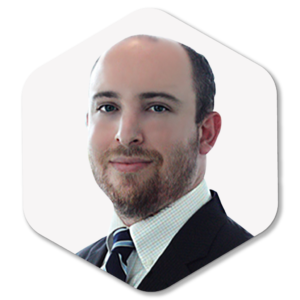 Dr. Dana Putnam
Founder / Co-Owner
Finding Home Farms
New York
Dr. Dana Putnam grew up on a dairy and maple farm in New Hampshire and from there, went to the University of New Hampshire, where he graduated with a B.S. in animal science and M.S. in animal nutrition. He then studied at Penn State University, getting a Ph.D. in animal science focused on dairy nutrition and physiology.
Dana is a founder and co-owner of Finding Home Farms, an active maple farm and lifestyle brand with maple, pantry and home goods products, that he started with his wife seven years ago. During much of that time, Dana was also the principal at Spearhead Solutions, a strategy, business development and M&A consulting firm. Prior to entering business for himself, Dana spent nearly fourteen years with the Balchem Corporation, rising from Commercial Development Manager to Vice President and General Manager of the Animal Nutrition Division. Dana started his career at Monsanto, as part of its dairy business unit.
Dana resides in the lower Hudson Valley region of NY along with his wife Laura and their two college- aged daughters.