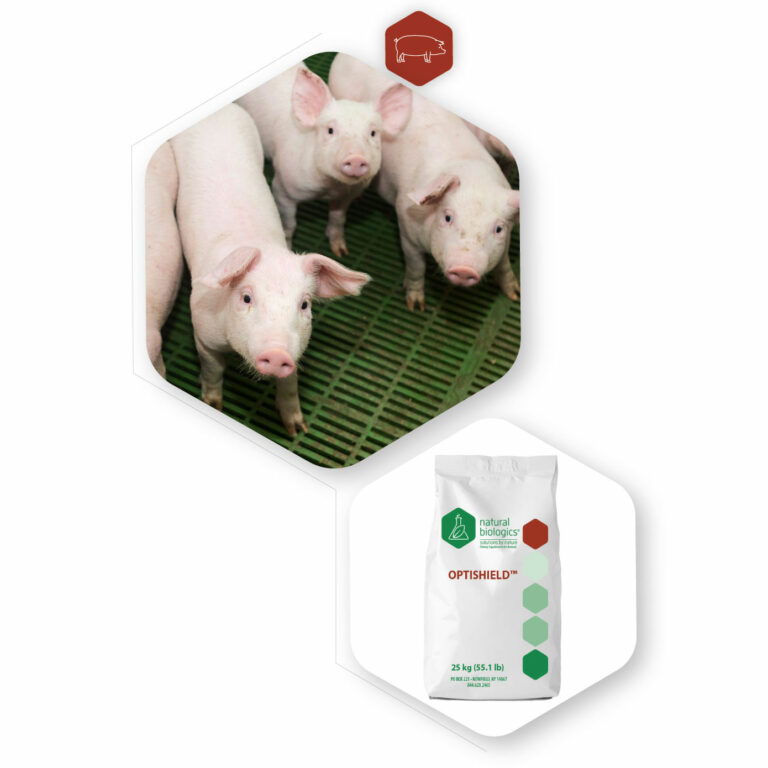 NEWFIELD, New York. Oct. 26, 2020. Natural Biologics continues its commitment to solving animal health challenges with its recent introduction of Optishield, a new and innovative product delivering proven results against lipid-membraned viruses such as PEDV, PRRSV and African Swine Fever virus.
Optishield is a unique combination of monoglycerides, surfactants and immune-supporting oligosaccharides. New research shows that Optishield's unique monoglycerides are at least 20 times more potent against the ASF virus than free, or activated, medium-chain fatty acids.
In a recent webinar held in conjunction with the Global Hog Industry Virtual Conference, Dr. Charlie Elrod stated, "In collaboration with leading scientists around the world, Natural Biologics has identified the combination of monoglycerides that offers the greatest efficacy against lipid-membraned viruses."
Dr. Elrod, president of Natural Biologics, went on to say, "Through detailed biophysical studies of lipids and viral membranes, Natural Biologics has created an optimal formulation to deliver the most efficient and cost-effective protection in the industry. Not only against ASF, but also against PRRSV, PEDV and pathogenic bacteria like Salmonella."
Natural Biologics also presented research at the 2020 Cornell Nutrition Conference and the 2020 Leman Swine Conference, all supporting the efficacy of the monoglycerides in Optishield. Natural Biologics has also developed a new video explaining the mode of action and chemistry behind this one-of-a-kind formulation.
Read More »